High-Grade Cricket Bats for Sale In Australia
Get the finest English Willow Bats, Handcrafted, Customised at wholesale prices. Flexible Cork handle for Eco power & Control High Spine & Thick Edges*. All bats come with a FREE carry bag, extra grip and cuff sheet.
TechnoSports presents an excellent range of quality cricket bats, catering for Club cricket to State Cricket, these premium English Willow Bats will cover for all. Straight from the Manufacturers – Hand Picked by Professional Cricketers.
*Check out our bat size guide for a comprehensive list of bat specifications.
How to choose a Cricket Bat?
English willow is the most preferred wood for the manufacturing of professional cricket bats. It is commonly used by professional cricketers because of its ability to provide strength and compression needed for the leather cricket ball.
Most manufacturers obtain their willow from suppliers in England; the largest of which are J.S Wright and Sons. The willow is supplied as clefts. We manually grade all our English willow, and depending on the bat you select, we can find a willow cleft with number of grains and the look that you want.
Our bats are made with the finest English willow and divided in 3 grades but are able to make an even higher grade depending on your specs and level of cricket you intend to play.
Stallion Grade 1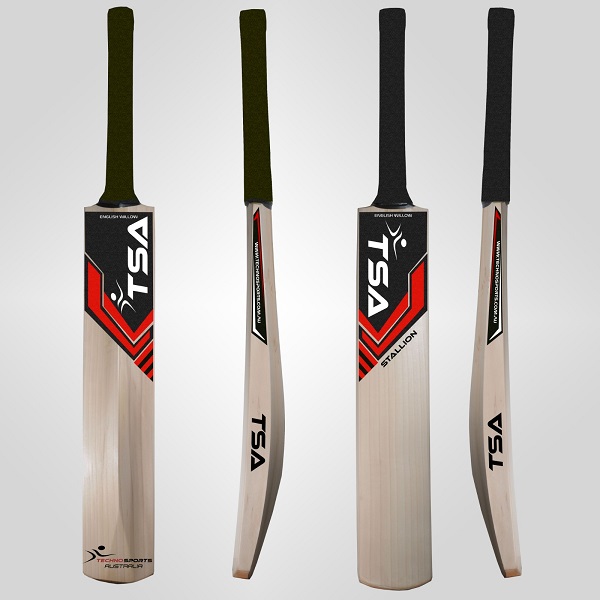 Avenger Grade 2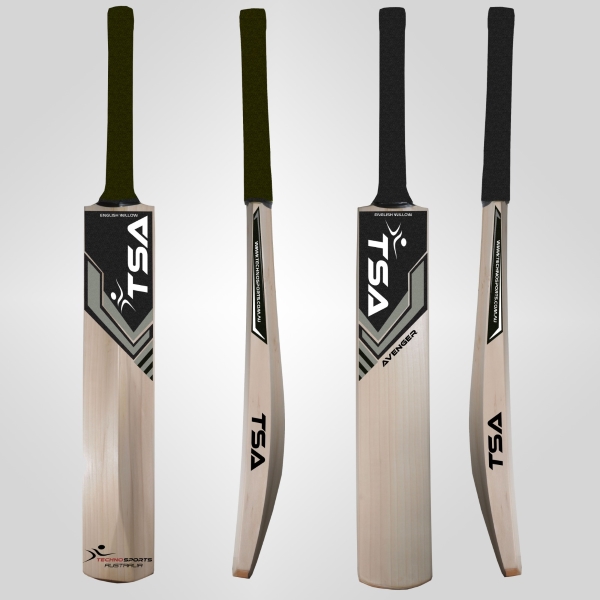 Trance Grade 3
TechnoSports Australia can make any shape of bat you like.
Option 1 – If you are unsure what you are after, outline your bat specification using our size chart and email us at technosportsaustralia@gmail.com.
Option 2 – Design your own bat using our bat customizer and submit your request.
Our handmade bats gives us the ability to alter the profile, including having a high, medium or low sweet-spot, changing the edges, and modifying the back of the blade. We can make any bat you can think of from old style to modern.
TechnoSports Australia's most popular profiles which have been narrowed down to 3. We are not limited to these 3 profiles, almost all cricket bats that have ever been made are variations of these shapes. If you have a different profile in mind then talk to us and we can help you get the best bat you are after.
Below is a selection of our three popular profiles. Email us with your bat specifications to see if we can help make your bat, or if you prefer use our bat customizer.

Dolphin

Extended
Traditional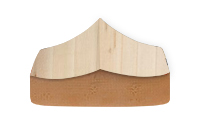 Concave
A concaved shape allows a maximum spine and maximum edge at a light weight.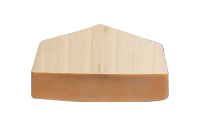 Full Back
A full shape allows centre strikes to be powerful.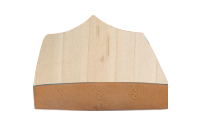 Semi-concave
A semi-concaved shape is in between concaved and full and is balanced between big edges and centre power.
The sweet spot on a cricket bat is defined as the point where the ball receives maximum acceleration. Sweet spot impacts are accompanied by minimal jarring of the hands and forearms.
Most players prefer the sweet spot in the normal or middle position. This would be about 4" from the toe to 12" from the toe.
A high sweet spot is usually 5" from the toe through to 13" from the toe. This type of bat suits those who like playing cuts, hooks and pulls.
A low sweet spot is usually 3" to 11" from the toe. It is particularly suited to wickets that do not have much bounce.
Hitting the ball regularly in the right areas will boost the sweet spot. It is recommended a sweet spot to be in the normal position, but we are able to cater on all specifications.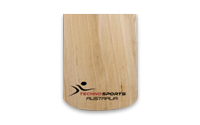 Rounded
The round toe should help prevent cracking of the bat toe and makes it easy to slide your bat in the crease when running and prevents the corner of the bat digging into the grass.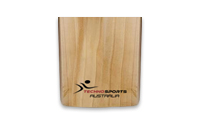 Square
The square toe gives a superior stance position which helps with controlling the shots. Due to its sharp edges it is more prone to damage and at risk of being cracked by a cricket ball blow. However it makes your bat look wider.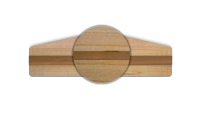 Round
The round handle is best suited for bottom hand player who like to hit the ball hard and lift it.
Semi-oval
A full shape allows centre strikes to be powerful.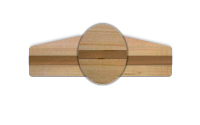 Oval
The oval handle provides more power to the handle and helps to absorb the shock waves created from the ball hitting the bat.